---
Mountain – Mississippi Queen
Mountain – Mississippi Queen, live @ Randall's Island N.Y in 1970.
Original members for the album "Climbing" (Mississippi Queen is the the track).
Leslie West – guitars; vocals;
Felix Pappalardi – bass; rhythm guitar; vocals;
Corky Laing – drums; percussion;
Steve Knight – organ; mellotron; handbells;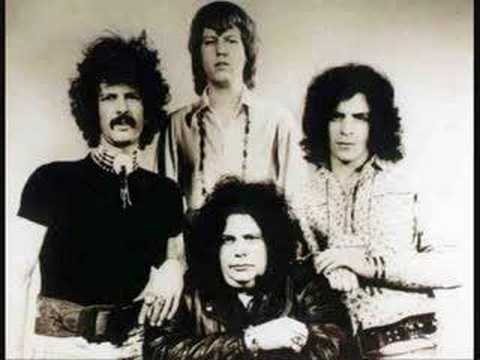 In early 1969 Leslie West, formerly of the Long Island R&B band The Vagrants, put together a band with Norman Landsberg (keyboards, bass) and Ken Janick (drums) and began playing gigs and recording demos. Right around this time, former Cream collaborator/producer Felix Pappalardi, who'd previously produced the Vagrants, expressed an interest in producing West's work. West, previously disgruntled and unsatisfied with the lack of success he desired in his first project, found Cream to be a great inspiration. He began to feel disillusioned with the R&B and Blues scenes of the 1960s that he previously played in. He envisioned a project that would take on a rawer and much harder style which he had begun to favor, with his newly-developed guitar style inspired by hearing Cream's Eric Clapton.
Pappalardi rejected the demos by the West-Landsberg-Janick trio, but took a suggestion that he play bass on West's solo album, Mountain. The album also featured Landsberg and former Remains drummer N.D. Smart. The album spotlighted West's raw vocals and melodic, bluesy guitar style, and Pappalardi's bass lines were prominent throughout. According to West, when Pappalardi asked what would be next, West suggested the pair go on the road. The group was heavily influenced by Cream. Keyboardist Steve Knight (from Devil's Anvil, another of Pappalardi's productions) was added after Landsberg left to form another group, Hammer, with Janick.
Naming themselves "Mountain", after West's 1969 solo album, West, Pappalardi, Smart and Knight played shows on the West Coast before getting to play their third concert as a working band at the 1969 Woodstock Festival in Bethel, New York. Mountain was received enthusiastically by the festival audience but the band did not appear in the film of the event, nor was their performance included on volume 1 of the festival's live album. Their performances of "Blood of the Sun" (from West's album) and "Theme for an Imaginary Western" (a song they planned to record for Climbing and co-written by former Cream bassist Jack Bruce) did appear on the second volume of Woodstock performances. The 40th Anniversary Edition of Woodstock on DVD and Blu-ray features filmed performances of "Beside The Sea" and "Southbound Train".
Soon after Woodstock, Smart was replaced by Canadian Laurence "Corky" Laing,[3] who was the drummer on the classic Climbing!, which was released in March 1970.[1] It led off with what became the band's signature song, "Mississippi Queen", which reached #21 in the Billboard Hot 100, and was featured in the 1971 cult film Vanishing Point, while the album reached #17 in the Billboard Top 200.
Lyrics
Mississippi Queen
You know what I mean
Mississippi Queen
She taught me everything
Went down around Vicksburg
Around Louisiana way
Where lived the Cajun Lady
Aboard the Mississippi Queen
You know she was a dancer
She moved better on wine
While the rest of them dudes were gettin' their kicks
Boy, I beg your pardon, I was gettin' mine
Mississippi Queen
If you know what I mean
Mississippi Queen
She taught me everything
This lady she asked me
If I would be her man
You know that I told her
I'd do what I can
To keep her lookin' pretty
Buy her dresses that shine
While the rest of them dudes were makin' their friends
Boy, I beg your pardon, I was loosin' mine
You know she was a dancer
She moved better on wine
While the rest of them dudes were gettin' their kicks
Boy, I beg your pardon, I was gettin' mine
Yeah, Mississippi Queen
Songwriters: David Rea / Felix Pappalardi / Laurence Laing / Leslie A. Weinstein
---
Reader's opinions