Thin Lizzy – The Boys Are Back In Town
The Boys Are Back In Town melodie de pe albumul Jailbreak al grupului Thin Lizzy, din anul 1976.
Melodia a fost inspirată de fanii grupului. Au compus melodia după ce au observat că la concertele lor, vin tineri muncitori, care doreau să se bucure de o ieșire cu prietenii. De asemenea, aveau o tendință spre un consum mare de alcool.
A fost singura melodie a grupului Thin Lizzy care în intrat în Top 40 în SUA. Spre surpriză lor, a fost hitul care i-a făcut cunoscuți în toată lumea. nici nu aveau de gând să o pună pe albumul Jailbreak. Managemnetul a decis că melodia să fie inclusă pe album.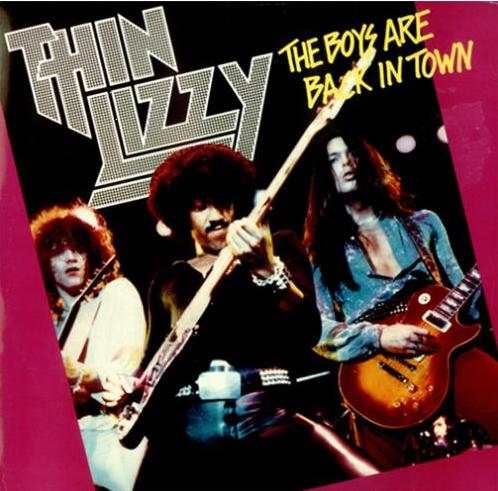 ---
Reader's opinions