---
The Beatles – 100 de lucruri ştiute şi neştiute (Partea 1-a)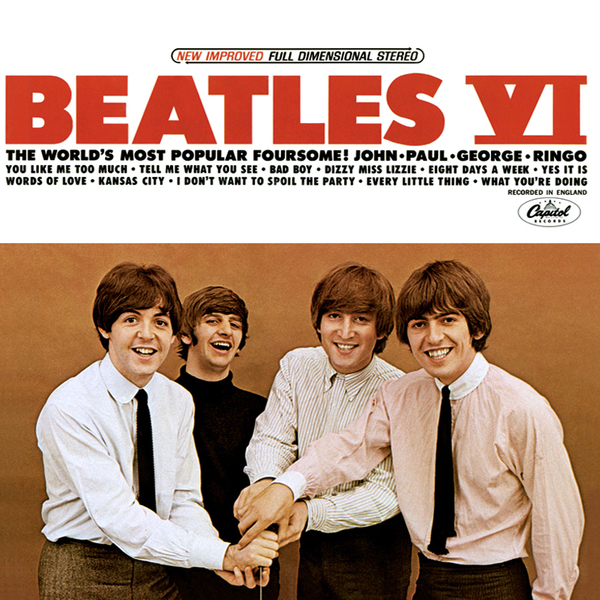 A Hard Day's Night este singurul album Beatles  în care toate piesele au fost scrise de John Lennon și Paul McCartney.
Sâmbătă este singura zi din săptămână care nu este menționată în "Lady Madonna".
Linda Eastman și Barbara Bach au fost prezente la celebrul  concert Beatles  din 15 August, 1965 pe Stadionul Shea din New York. Deși nu au știut atunci, Linda urma să se căsătorească mai târziu cu Paul McCartney și Barbara  se va căsători cu Ringo Starr.
După spusele lui Paul McCartney, The Beatles au fost odată The Rainbows.
Celebrități incluse pe coperta albumului "Sgt Pepper" includ: Marlene Dietrich, W. C. Fields, Oscar Wilde, Diana Dors, Elvis Presley, James Dean, Bob Dylan, Marilyn Monroe, Karl Marx, Aldous Huxley, Sigmund Freud, Aleister Crowley, Edgar Allan Poe, William S. Burroughs, Marlon Brando, Stan Laurel și Oliver Hardy, Lenny Bruce. Inclusa de asemenea, a fost poza basistului original al grupului, Stuart Sutcliffe.
După ce a văzut un poster de publicitate un concert a lui Slim Whitman, Paul McCartney și-a dat seama că Whitman a fost de asemenea stângaci, cu corzile (chitarei) inversate pentru un dreptaci.
În timpul săptămânii de 4 aprilie 1964, The Beatles au ocupat primele cinci locuri simultan în Billboard Hot 100. "Can't Buy Me Love", "Twist and Shout", "She Loves You", "I Want to Hold Your Hand", și "Please Please Me". În plus față de aceste cinci single-uri, alte șapte melodii de ale lor,  deținut diverse poziții inferioare în Billboard Hot 100 singles chart.
Ultima ședință foto a fost  Vineri, 22 August, 1969, la John și Yoko acasă înTittenhurst Parc, Berkshire, Anglia. (Fotografiile au fost folosite pe albumul Hey Jude).
Potrivit firmei de rating Nielson, 73.700.000 de oameni au urmarit la TV  primul spectacol in programul lui Ed Sullivan. Show-ul a avut cea mai mare audiență TV din istoria televiziunii.
Un membru al grupului, Stuart Sutcliffe a trimis scrisori către promotorii pretinzând a fi managerul grupului cerând includerrerea la diverse show-uri și concerte.. În acest timp, el a scris numele grupului "The Beatals".
"Flying", de pe albumul Magical Mystery Tour (1967), a fost prima melodie creditată ca fiind scrisă de către toți cei patru membri ai trupei.
Trupa a cumpărat insula greacă Leslo, înconjurată de patru insule mai mici (una pentru fiecare membru Beatles), pentru £95.000 în vara lui 1967. Au vândut-o câteva luni mai târziu, plictisiți cu ideea.
"If I Needed Someone"  a fost singurul cântec a lui  George Harrison  interpretat live, în concert de Beatles.
"Love Me Do" a fost scrisă în primul rând de Paul McCartney în 1958-1959 în timp ce a chiulit de la școală la vârsta de 16 ani. John Lennon a contribuit prin clasa al opt-a. Practica lor la timp a fost să scrie cântece într-un caiet de școală, visând la celebritate, întotdeauna scriau "un alt Lennon–McCartney original" ("Another Lennon–McCartney Original") la partea de sus a paginii.
John Lennon, a fost sursa de inspiratie pentru cântecul "Good Morning Good Morning" de la o reclama TV pentru Fulgi de Porumb Kellogg. Melodia din reclama fost: "Bună dimineața, bună dimineața, Cel mai bun pentru tine în fiecare dimineață, Soare micul Dejun, Fulgi de Porumb Kellogg, Proaspăt și plin de distracție". ("Good morning, good morning, The best to you each morning, Sunshine Breakfast, Kellogg's Corn Flakes, Crisp and full of fun".)
Nota de pian care încheie dramatic "A Day in the Life" pe Sgt Pepper a fost realizată de către John , Paul, Ringo și asistentul Mal Evans, cântând  nota pe trei piane simultan.
John și Yoko au locuit în Tittenhurst Parc, Berkshire, de la sfârșitul verii din anul 1969 până în August 1971. Ringo Starr a cumpărat mai târzi proprietatea și a devenit casa lui Starr și a familiei sale până la sfârșitul anilor 1980.
Cântecul lui George Harrison,  "All Those Years Ago" este un tribut adus lui John Lennon,  lansat în data de 11 Mai 1981, la cinci luni după moartea lui Lennon.
 În timpul zborului spre Portland, în 1965 din timpul turneului  Nord-Amercian, unul dintre cele patru motoare ale avionul a luat foc, a rezultat intr-o aterizare  forțată cu mult fum gros și negru.
George Harrison a avut mai multe apariții "cameo" în filme, apârând ca și un cântăreț într-un club de noapte în filmul "Shanghai Surprise și ca Domnul Papadopolous în "Life of Brian".
---
Reader's opinions
---